June 11, 2023 – June 17, 2024
Cardinal Seán O'Malley reminded us, "It is in the Eucharist where we find our true identity." Thousands gathered together with our Cardinal Archbishop on June 18, 2022 to celebrate Jesus' True Presence in the Eucharist. The Eucharistic Congress concluded with a Eucharistic Procession, where we brought Jesus out to the world, to remind everyone who they truly are.
We are now entering the second year of the National Eucharistic Revival, which focuses on our parishes, the Church's hands and feet in the world. This phase "will foster Eucharistic devotion at the parish level, strengthening our liturgical life through faithful celebration of the Mass, Eucharistic Adoration, missions, resources, preaching, and organic movements of the Holy Spirit."
Local Parish Revival Events
If you are interested in sharing your parish celebration for the National Eucharistic Revival, please contact us.
Event: Eucharistic Revival Event for Merrimack Vicariate
Dates: December 28, 2023  |   March 21, 2024
Times for each: 6-8:30pm
42 Green St.
Newburyport, MA
Date: March 8-9, 2024
Location: 
10 Summer St.
Cohasset, MA
Parish: 781-383-0218
Details: A Eucharistic Rally 6:30pm-8:30pm on Friday, March 8 to kick off 24 Hours for the Lord. The Eucharistic Rally will include Eucharistic Exposition and Adoration, the Sacrament of Penance, a Eucharistic Witness, and praise and worship music. Eucharistic Adoration will continue through a 5:00 pm Benediction on Saturday, March 9, with celebration of the Holy Mass to follow. Throughout the Eucharistic Rally and the 24 Hours for the Lord, people will be able to view the International Exhibit of Eucharistic Miracles (based on the work of Blessed Carlo Acutis) in the parish hall. Further details to be developed and released as the date draws closer.
Attend the National Eucharistic Congress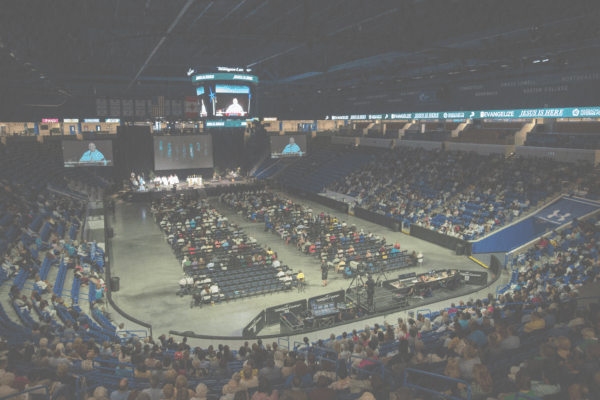 July 17 – 21, 2024
Indianapolis, Indiana
At this historic event, more than 80,000 Catholics of all ages will gather in Indianapolis to reconsecrate their hearts to the source and summit of our faith.
A limited number of tickets to the National Eucharistic Congress are now available through the Boston Archdiocese at the discounted price of $250 each. Additional tickets are available for individuals or groups through the National Eucharistic Congress. Please contact Chris Donoghue for more information.