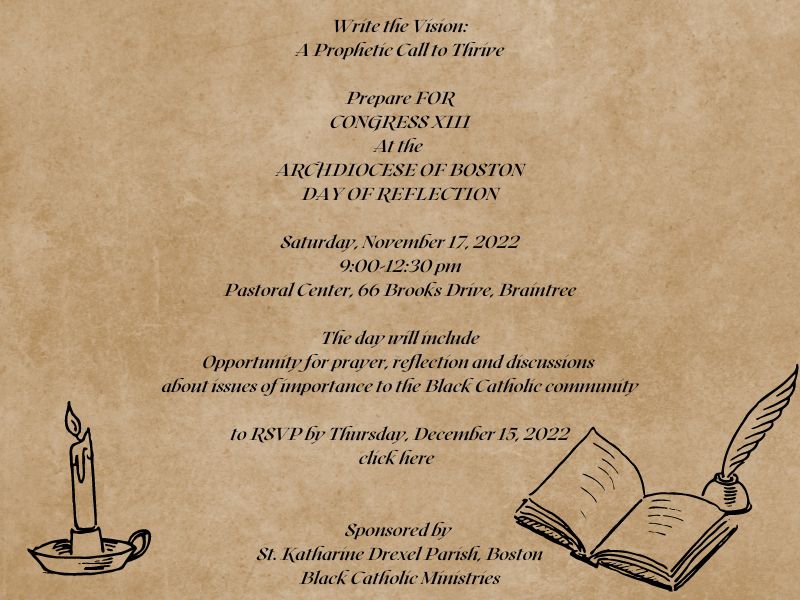 A day of reflection to prepare for Congress XIII of the National Black Catholic Congress at the Archdiocese of Boston Pastoral Center.
The day will include opportunity for prayer, reflection, and discussion about issues of importance to the Black Catholic community.
Sponsored by St. Katharine Drexel Parish, Boston and Black Catholic Ministries of the Archdiocese of Boston.