Free downloads to help families grow their faith and build a domestic church with Christ as the cornerstone.
Our Family Meal
Gathering for a meal is such an important part of family life. It provides an opportunity to share and listen, to enjoy each other's company, and to remember the role God plays in each of our lives.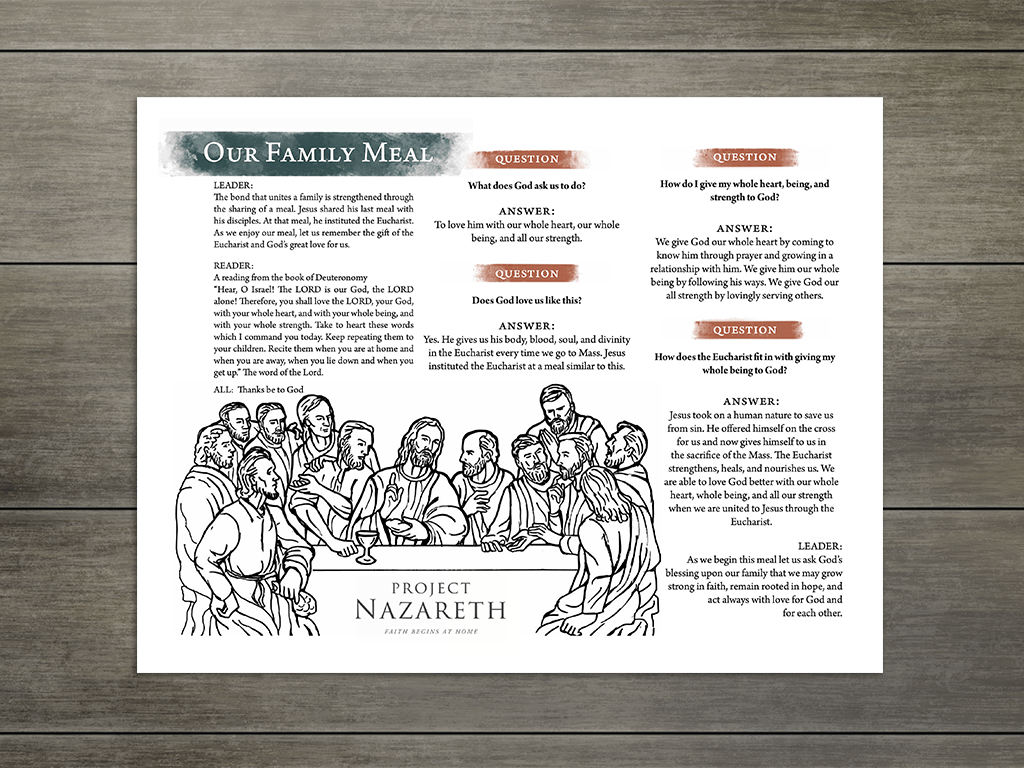 Marian Paper Stautes
Color, cut, and assemble these Marian paper statues with your children and together grow in relationship with Mary.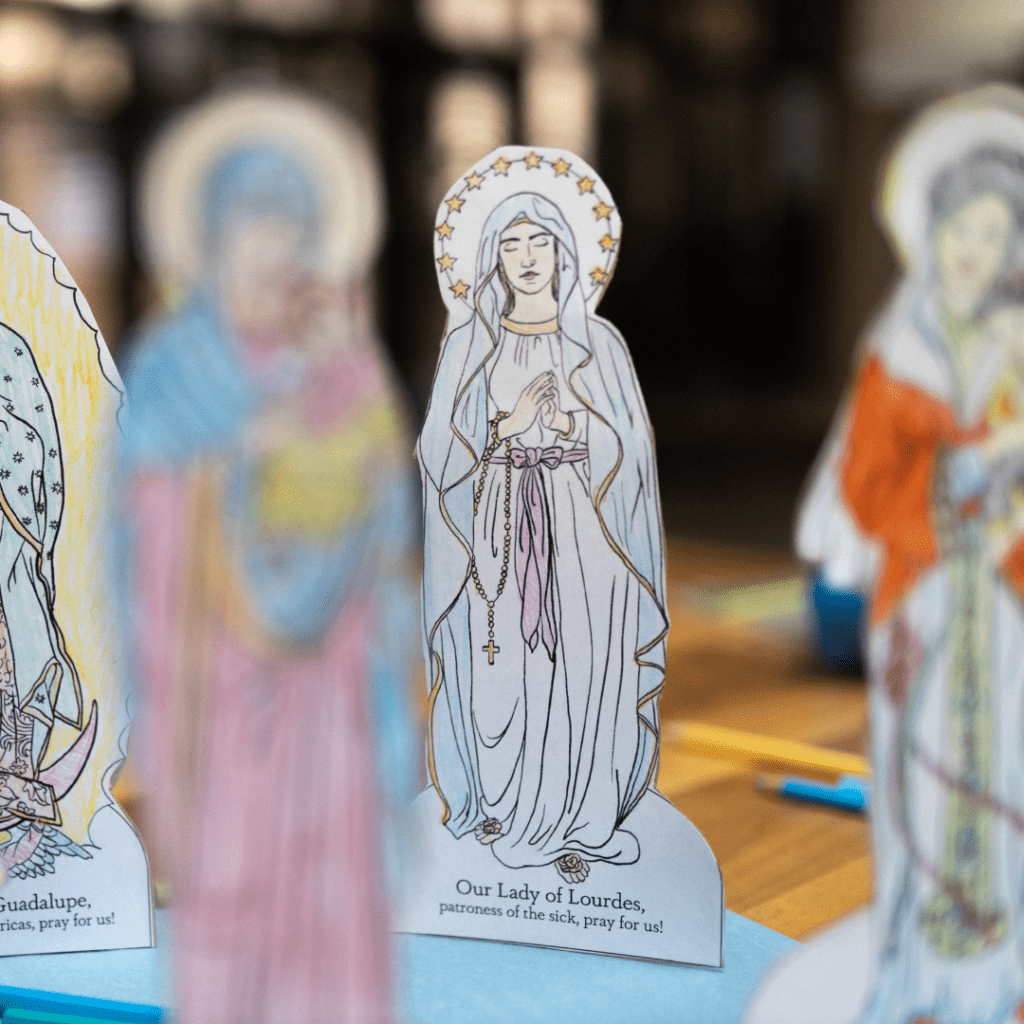 Have questions about Project Nazareth?